100% immersive English preschool, after-school care, and bi-lingual kindergarten in the heart of Paris.
We joyfully welcome children ages 2 to 10 to be part of our diverse and engaging educational programs at one of our 3 Paris locations.
The Garden Academy offers a bi-lingual kindergarten (English/French) and a fully immersive English preschool and after-school care for children 2-10.
Our dedicated, qualified teaching staff is made up of Native English speakers who are trained in the Montessori method.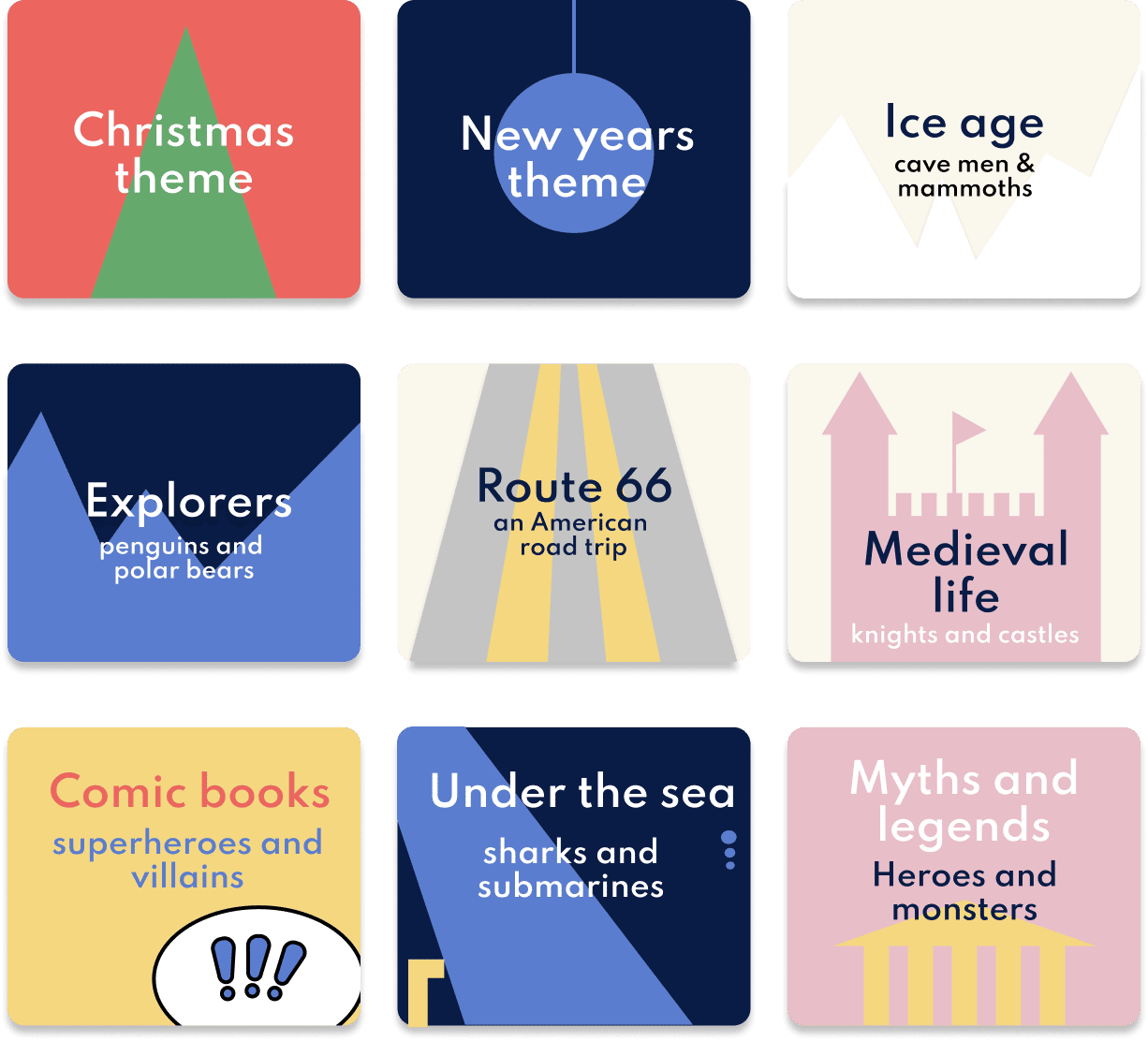 Our vacation camps
Our fully immersive English vacation camps take place during each school vacation period, from Monday to Friday, 9:00 to 18:20. With a new theme each week, our vacation camps provide an engaging learning environment whether as an introduction or to reinforce the English language. The themes are explored through various workshops including STEM, Music and Art as well as English classes.
What our students' families have to say about us…
The Garden Academy is an institution we recommend! My children (who were not raised bilingual) joined at the start of the school year for their first year of preschool. We have been continuing this adventure for nearly four years now.

The children are taken care of as soon as they finish school for the day and enjoy well-organized activities suitable for their age and level; all of this is given solely in English and they have no difficulty understanding what's going on.

I recommend the school not only for its great atmosphere and teaching staff, but also for its primary goal of attuning our children's ears to a new language!
Our son (French native) has attended the Garden Academy afterschool for the 2020/21 school year. We are very satisfied with the progress he made both in English and in acquiring skills. The curriculum and activities are varied and he always looks forward to going to the Garden Academy . Very sweet and dedicated staff. We appreciate the small class sizes and good learning support
Our daughter Elisa first joined the Garden's after school programme in 2017 after we heard various positive accounts about the Academy from other parents. Even though our daughter is a native English speaker, the Garden was able to offer activities in English that allowed her to express herself and build her confidence. The Garden is different from other after school programmes because it sets out its programme with specific objectives for each session. In addition to its friendly staff of native English speakers, the Academy also has excellent facilities and a variety of activities ranging from music education to teaching Mandarin. Our daughter has also taken advantage of the Garden's piano and singing classes, vacation camps and even birthday party organization. An additional advantage for us is the pick-up service offered by the Garden from Elisa's school. We are delighted with our daughter's experience at the Garden and we highly encourage other prospective parents to take a look!
"We've been very pleased with the progress our daughter Thelma (2 y.o. at the start of the school year) has made at The Garden, and with the quality of the teaching and supporting staff in the classroom. With a limited number of children (6-7) there is great individual attention for each child. Beyond the day-to-day teachings, which are great, children are also exposed to musical instruments, singing, yoga, foreign languages (Mandarin), and parents are kept in the loop of the topics covered at school to discuss them at home with their child. The Garden is also fully-immersive in English, with actual native speaking teaching staff, which is a key criterion for us."
"We joined The Garden Academy, Theodore Deck mid session after getting some great feedback from mom groups in social media and our own friends. My son has walked in every single day happily for his preschool program and despite joining mid session we are already seeing some remarkable changes in him. Different activities, music classes etc are very interesting and very thought through for child development. The emphasis on making kids independent for their daily activities is really wonderful. Amy and Karima are both outstanding and we are very grateful to them."
"The activities at The Garden are high quality and the kids go out every day which is great! Also the team shares daily updates and photos of the kids day with the Famly app. This is great to have a sneak peek of the kids day and good memories to share with the whole family.
"We would highly recommend The Garden, for the amazing richness of activities you have organized with children. Perfect balance between a very well thought, rigorous and structured program, and fun for children. Estella was super well followed, with regular assessment, and she had massive progress during these months. We loved the fact that all the team members are native speakers and take great care of each child. From music, to sensory activities, mandarin classes, yoga, everything was done for children to improve their skills in a very warm environment. Thank you so much!"
"We were desperate to change the garde partager and it was fate that The Garden was opening a campus around the corner from our house. It was exactly what our 2.5 yo son, Leopold, needed – a nurturing and encouraging environment in English. He had developed a small speech delay and within 6 months of attention, he was back on track. I give credit to all the teachers at The Garden who continually created an environment where he was able to grow. He goes to school every morning excited and leaves 100% fulfilled. It's not just a place that takes care of your child but a place where they can be themselves, continually be challenged, and bloom. I cannot say enough good things about The Garden, more precisely the staff. They have been incredibly patient and loving to the children – they go explore the market, they learn Yoga and Chinese, they experience music in a real way. I could go on and on about The Garden but it would never do It justice. I guarantee you will not regret this decision. I feel bad I didn't find it earlier for my eldest when he was younger. "
Books to Learn English
In the enchanting world of language, a book is your child's passport to English learning, and it's a journey that can happen anytime, anywhere, be it just 5 minutes or a full hour of exploration. Check out our store to discover our curated English language children's books collection.
Our latest news
It is a question for many parents when it comes to organizing the new school year for their child. [...]
In France, following a 2019 law, formal education is compulsory from 3 years old contrary to the majority of [...]
Are you wanting to buy books for your child in English but you don't know where to start? The [...]