Vacation camps
Vacation workshops, offered during all national school holidays, are the opportunity for  children to enjoy full week programs to use vocabulary and phrases that relate to their daily life and centers of interest in a camp atmosphere. For expat children, it is an occasion to maintain their bilingualism and make new friends!
Each vacation workshop is based on a theme and led by educators that are specialised in their subject (art, music, cinema, photography, design etc.) and enjoys sharing their talents with the children. It is a chance to associate English with fun in an upbeat atmosphere where unforgettable moments are guaranteed.
Day Camps are a wonderful opportunity to associate learning with discovery and dreams.
Opening 8:30-9:30 (upon request). Workshops 9:30 – 5:20pm.
Dismissal 5:30pm (Until 6:30pm upon request).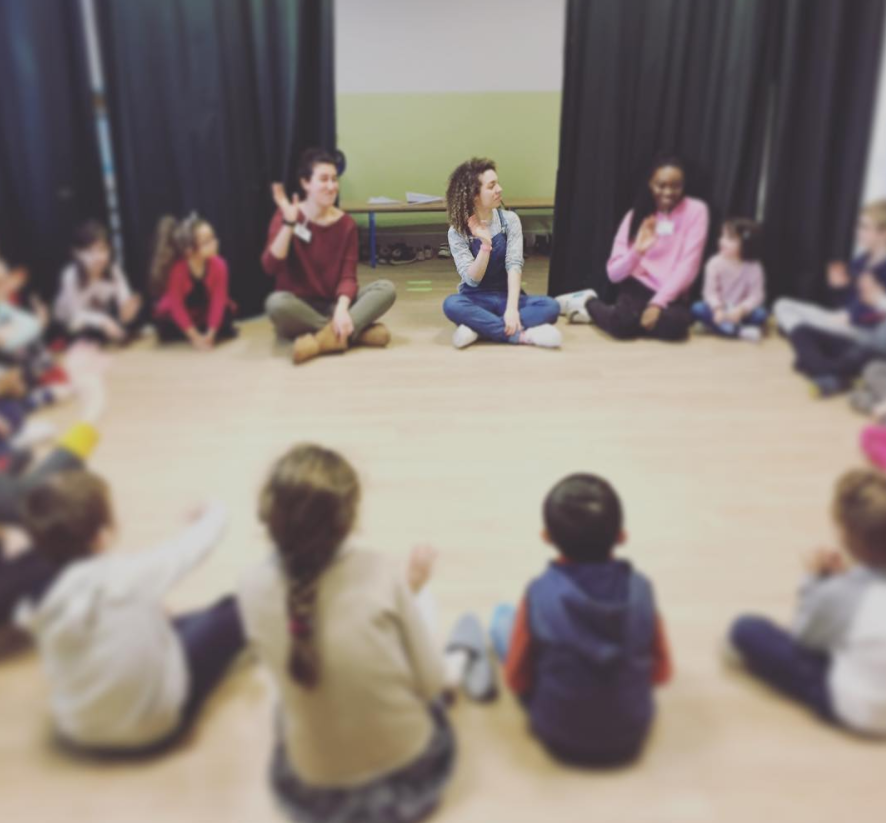 Always fostering the children's sense of creativity, our teachers and camp creators will provide a fun-tastic environment for all the kids to keep improving and learning English (and many other skills), while embarking on a themed journey during their week with us…
Fall workshop enrollment is now open!
Throughout the vacation holidays in October, fall workshops are available for students ages 3-10. During these workshops, children will continue their English education under our cultural based themes. Our daily transdisciplinary activities ensure each child will strengthen their reading comprehension and speaking skills in the English language.
The experience of vacation camps is positive, open-minded and stimulating and of course totally immersive.
Admissions
Do not hesitate to contact us for further information or admissions. We will get back to you!