100% immersive Preschool in English.
We are much more than a bilingual nursery!

For 2-3 years old.
The Garden Academy welcomes children to its preschool program to its three locations in Paris starting from age 2. We offer small class sizes between 8 and 10 children in a 100% immersive English speaking environment.
A Unique Immersion Experience
The Garden Academy offers a 100% immersive English experience thanks to our native English speaking teaching team which makes us fundamentally different from a bilingual or micro-nursery. It is beneficial to having children start a 2nd language while they are young as their brains are like sponges that absorb the language unconsciously. They also uninhibited from fear of making any mistakes. By starting early on, parents are given them the benefit of a strong anchor to the language as well as mastering the accent early on. Children will have the privledge of acquiring the international language into their daily life.
Active Pedagogies
While assessing the specific needs of each child, the teachers at The Garden Academy are trained in active pedagogy which aid children in gaining autonomy, as well as sharpen their critical thinking skills while progressing at their own pace. The teaching team welcomes students using a unique pedagogical approach inspired by the methods of Maria Montessori which takes into account each child's strengths and challenges to become more autonomous, Freinet method which promotes experimental trial and error, Reggio Emilia which promotes creativity, and the American STEM (Science, Technology, Engineering, and Mathmatics) approach. The combined aim is to offer children the possibility if learning through experimentation to promote stimulation, autonomy, information retention, and unlock their true potential.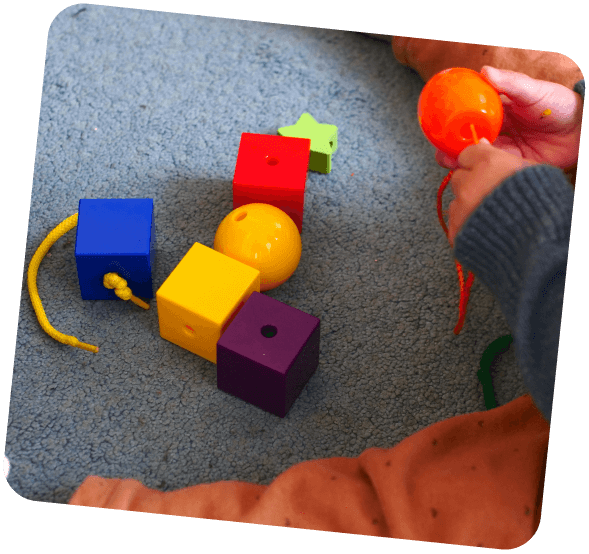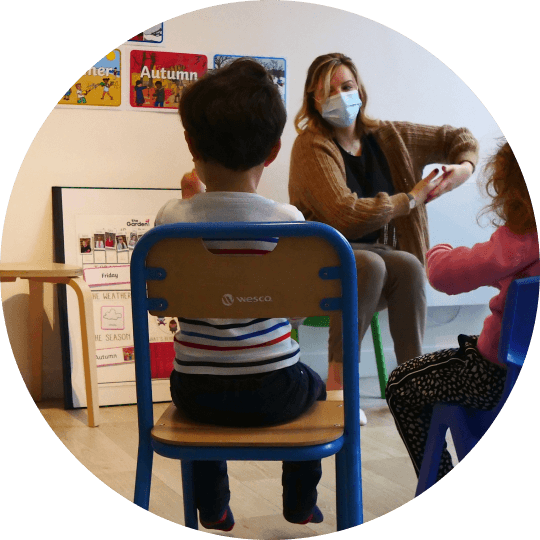 A Personalized Approach
The small class sizes at The Garden Academy allow the teaching team to follow the development of children more individually thanks to perfectly adapted learning methods while also participating in workshops completely in English. During registration, The Garden Academy selects students in order to make sure the values of the school correspond to the aspirations of the parents so that it is a good fit for everyone involved. We also want to make sure we are able to follow the development and progress of each student throughout the school year. Each year, The Garden Academy welcomes both expat and French families to its three private schools in Paris.
Music, Movement, and Art
The teachers in the preschool program, professionals all experiences in early childhood education, help stimulate and develop children's curiosity and autonomy in particular through the methods of Maria Montessori. We offer courses like yoga and mindful meditation next to more academic subjects such as phonics, literacy, and fundamental mathmatics principles. Art, specifically music and signing, remains at the heart of learning. Language is a series of sounds that make a melody for children to assimilate to while learning through music and play.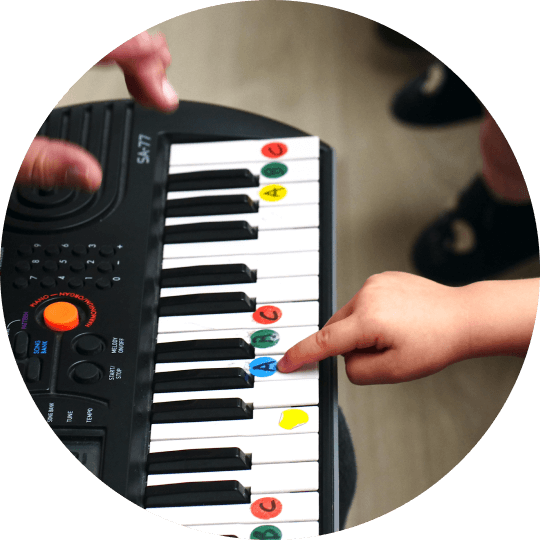 Practical Life Experience
Children from the age of 2 will start to discover, exclusively in English, all aspects of daily practical life. They will practive activities such as cooking and gardening, taking care of oneself, and basic principles such as saying "please" and "thank you." By completing these tasks in English, children are opened to a world of culture that will help anchor them to their new language. In a safe environment entirely designed for them while surrounded by qualified professionals, children acquire knowledge attached to their daily lives that they can reproduce at home with their parents.
Advantages compared to a crèche or micro-crèche
Unlike a tradtional bilingual crèche or micro-crèche, The Garden Academy is 100% immersive English education in the heart of Paris (15th, 7th, and 5th arrondissements). From an early age, children learn through total immersion while learning naturally. They are simultaeously developing two or more languages which boosts problem solving, critical thinking, and the ability to multi-task. This gives students a jump start on their future educational and personal lives.
100% Organic Products
Morning snack as well as lunches are entirely made from French organic products. In preschool, the teaching team support children in acquiring the skills to clean up after and taking care of themselves. The school also provides organic diapers. For young children, this is important stage of development is also an opportunity familiarize themselves with specific English language voabulary that is linked to their daily life.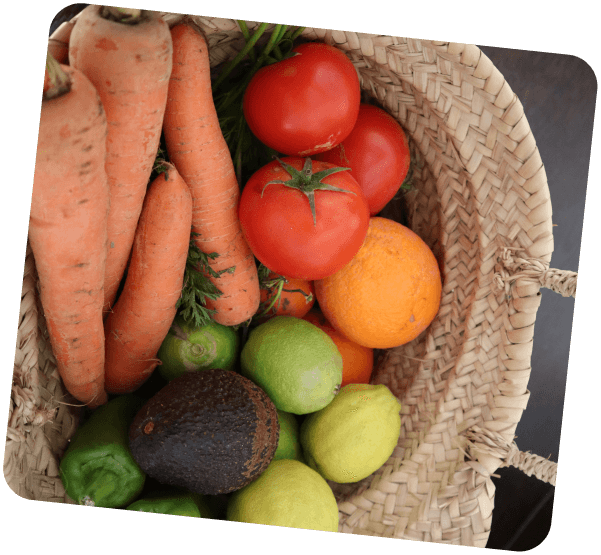 Follow the delvelopment of your child on a daily basis thanks to an application that allows teachers to communicate directly with you. Recieve daily news and updates about your child and their day. Your child's daily life will no longer be a mystery to you!
Our three schools in Paris
Hours: Monday, Tuesday, Thursday, Friday from 8:30 am to 16 pm.
Locations: three establishments situated in the 15e, 7e arrondissement, and 5e arrondissement.
Included in pre-school: snacks and meals made from French organic products, nappies from organic agriculture.
Typical day
Arrivals & Free Play 👋
Circle Time : Theme & Vocabulary 🔤
Activities : Yoga, Sensory, Art 🧘
Park / Parcours & Snack 🌳
Activities : Phonics, Counting, Music, Dancing 🎵
Cognitive workshops, fine & gross motor skills, math concepts, STEM 🧮